Message from Department Head
The Department of Chemical Engineering with its experienced teaching and administrative staff, and educational and research structure is committed to produce graduates with appropriate knowledge and confidence to compete in the national and the international job markets. The faculty are individuals who are deep researchers qualified to write and critique contemporary textbooks in the area they teach; obviously they not only teach to a particular syllabus following international standard of Chemical Engineering curriculum, but also they design the courses taking into account current trends and the student background so as to blend what is collectively taught across different courses into a cohesive body of knowledge, that prepares the students not just for today but to take on the developments that are likely to take place years ahead. What is laid in the courses is a solid foundation that prepares the individual student to pursue academic or industrial career with rigor and innovation. The department shall devotedly prepare highly qualified Chemical Engineers for different sectors in Bangladesh and Abroad.
Create your free account now and immediately get access to 100s of online courses.
Why Choose Us?
A choice that makes the difference.
Outstanding Alumni
Your experience does not stop when you graduate.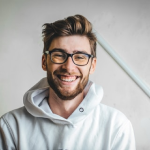 Pierre Hackett
Bachelor of Business / MBA
"Pierre is a Fullbright Scholar working to drive change within indigenous communities."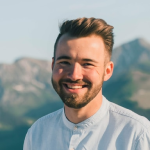 Leah Steven
Master of Nutrition and Dietetics
"Leah is the founder, leader and manager of the most successful private practice dietetic company across American."
Victor Hansen
Bachelor of Information Technology
"Tyson is a serial entrepreneur taking his passion projects and turning them into successful businesses."
Campus Life
Building a vibrant community of creative and accomplished people
Subscribe now and receive weekly newsletter with educational materials, new courses, interesting posts, popular books and much more!